Nestled in the northwest corner of Alabama is a diverse collection of communities collectively known as The Shoals. The area has cemented itself in the lore of music history—its home to famed music studios where legends recorded chart-topping hits decades ago—and has even become a destination for all things outdoors thanks to its location on the banks of the Tennessee River. Yet this bustling community has also gotten into the rhythm of hosting weekend girlfriend getaways thanks to its charming local culture, delicious eateries, and, of course, award-winning retailers and boutiques. So pack your bags, grab your girlfriends, and enjoy the scenic road trip for some shopping in The Shoals.
Historic Downtown Florence

A hot bed for all things shopping in The Shoals is historic downtown Florence. The area offers block after beautiful block of streets lined with retailers, from high-end specialty shops to unique can't-find-it-anywhere-else gift shops. Many of the shops in the easily walkable area have actually been there for decades, and an entire day can be spent perusing the various offerings, which include high quality outdoor gear retailers, specialty children's boutiques, locally-owned jewelry shops, antique shops, record stores, a fine stationery company, and even a yarn shop. Interspersed throughout the mix of merchants are a number of men's and women's clothing boutiques, ensuring there is as much diversity in style as there is budget.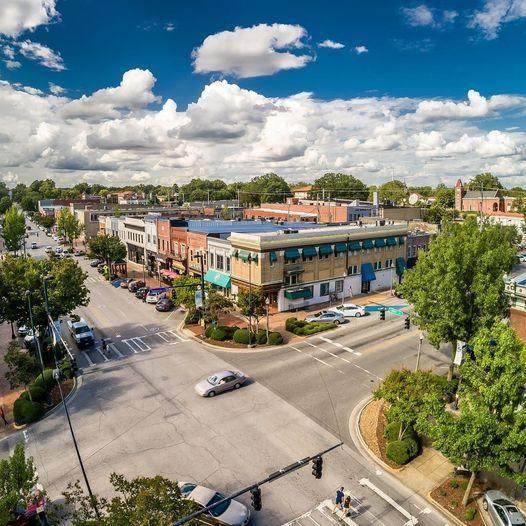 Seven Points

For those specifically seeking to max out on the most history possible while in historic downtown Florence, the 7 Points shopping district is sure to be the spot. The district is named after the seven original roads that met in this location, though today it's known more as Wood and Royal Avenues. These special streets are home to notable homes and churches, along with restored shopping spaces that now serve as home to eateries, antique shops, and specialty stores.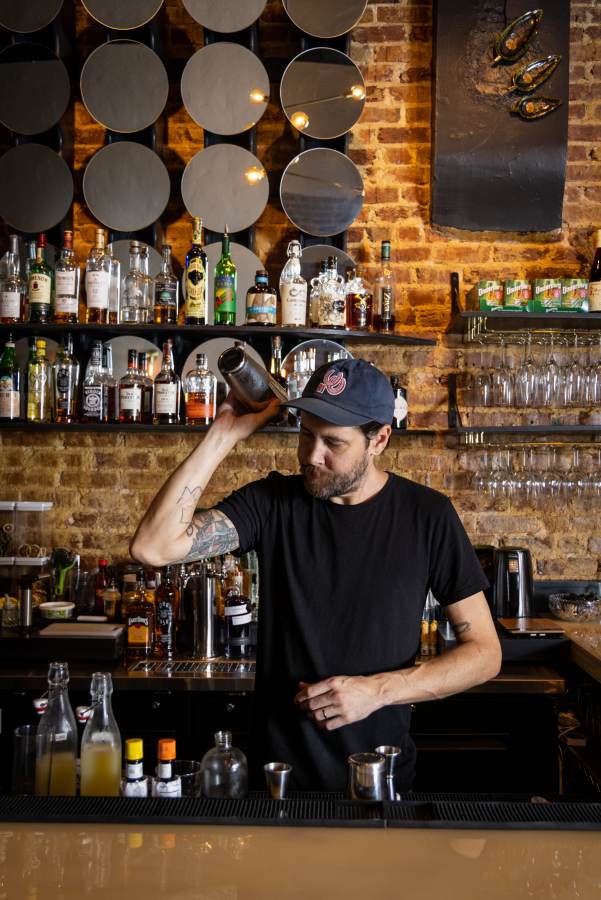 Eat at Odette

Complementing the many retail options in historic downtown Florence are a variety of cafes and restaurants to enjoy a quick coffee break, leisurely lunch, or delicious evening-ending dinner. Odette is a must-visit eatery in the neighborhood that is sure to satisfy all of the cravings of any group of girlfriends whether it be lunch on Saturday or dinner during the week. The concept was designed by Owner Celeste Pillow, whose goal was to create a neighborhood space she'd want to frequent, and she did just that with a comfortable yet chic space and thoughtfully-curated menu. Focusing on elevated American fare with a special influence on southern and international flavors, every dish on the discerning menu features locally and sustainably-sourced ingredients. Also included in the space is a beautifully-designed concrete top bar designed for enjoying a cocktail—or two—with friends or making a few new ones.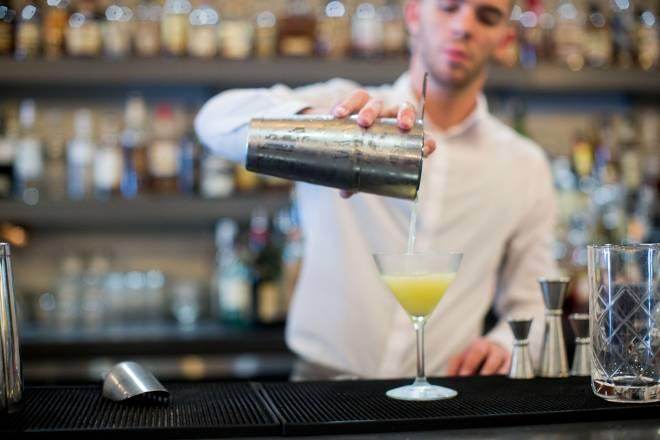 English Village

For those ready for another round of retail post-meal while staying within the historical section of Florence is English Village. Combining the area's historical beauty with some modern hip elements, English Village provides a little bit of a European vibe with its quaint street and eclectic mix of retailers. Here shoppers can find boutiques featuring everything from clothing furniture, gifts, and fine art, to a flower shop, yoga studio, and bistro.
Downtown Rogersville

A visit just outside of Florence—yet still well within The Shoals—is downtown Rogersville. Ideal for those seeking to make the most of a shopping excursion, downtown Rogersville similarly offers up a picturesque and historic atmosphere right alongside its many retailers. With so many chic boutiques—from antiques and interiors to clothing, shoes, and gifts—just window shopping here is never an option. You'll definitely want to step inside and check out all that the retailers have to offer.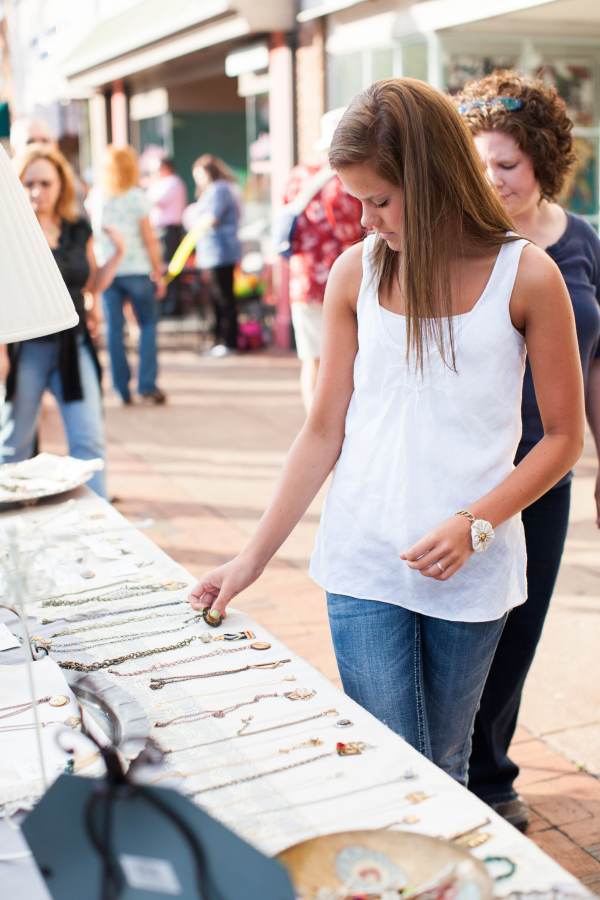 Marriott Shoals Hotel and Spa

After a long day of shopping and seeing all of the sights The Shoals has to offer, wind down and relax with a stay at the Marriott Shoals Hotel and Spa. Each and every guest room at the upscale resort is comfortable and sophisticated and includes a balcony with a beautiful view. But as comfortable as the room may be, there's quite a draw to take advantage of the many ways to pamper yourself onsite. Renew your body and mind at the spa with a massage or facial, or perhaps take an evening dip in its indoor/outdoor pool. Gather all of your girlfriends together for dinner or drinks at 360 Grille, located on top of the Renaissance tower, to reminisce about the day—or weekend's—retail therapy while taking in the amazing views of Florence.

Whatever it is you and your girlfriends decide to do while in The Shoals, one thing is certainly for sure: when it comes to shopping in a simply stunning destination, The Shoals is dressed to impress.