Valentine's Day is upon us, and we've got you covered on the perfect date ideas!
From daytime outings and budget-friendly options to creative activities and, of course, the best traditional suggestions to wine and dine your date in style to make the night out in Florence fun!
A DATE WITH DIM SUM
Valentine's Day doesn't always have to include a five-course dinner, drinks, roses, chocolates and the accompanying pressure of all those expectations, especially for that first-time Valentine's celebration. Maybe you're the more adventurous type that doesn't fall for that same old song and dance anyway! Take a hand-in-hand stroll and duck into Alabama Chanin for a Dim Sum Workshop at 6 PM! This class will teach participants how to prepare Chinese steamed foods served at Dim Sum meals including sticky rice balls, dumplings, and pork buns. After the demo participants will enjoy sake, tea, and all the dishes prepared. For more information on this event, click here
FEAST AT SWEET BASIL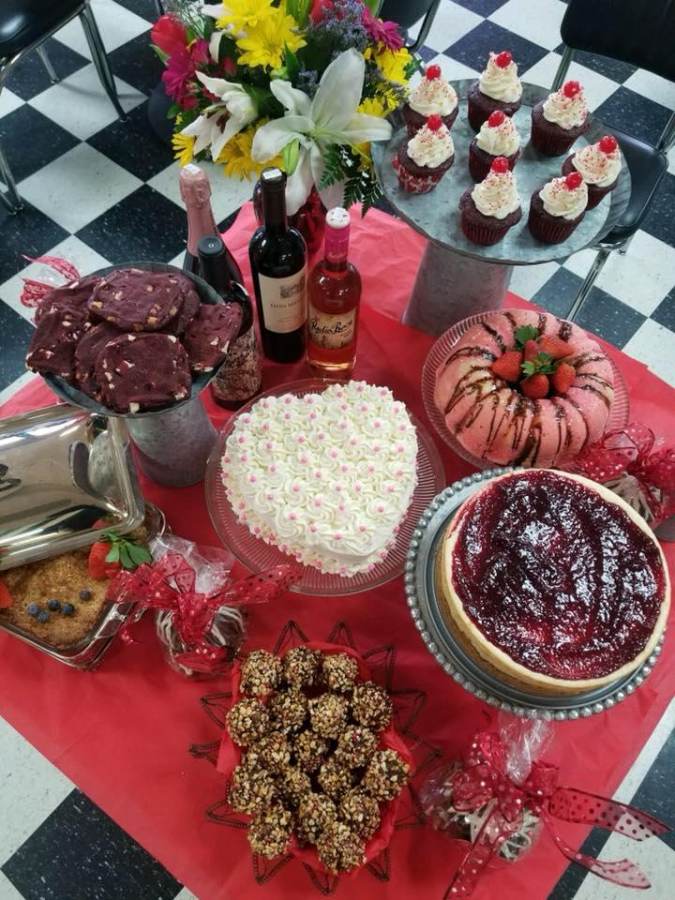 Nothing says a memorable Valentine's Day Dinner like a FIVE-course meal. The menu will include a wine-pairing dinner complete with champagne and chocolate dipped strawberries. Call today to reserve your spot. Please note there is a credit card deposit required in advance to hold your table. Click here for more info! The number to call and reserve a table is (256) 764-5991.
A NIGHT AT THE RANGE
If you're "shooting" for something unique, Cypress Creek is the place to go! Grab your Valentine and see if either of you can hit right on target! Whoever misses the target, gets to buy dessert! Cypress Creek hosts a weekly date night on Friday nights as well! If you're looking to skip around the holiday crowd, you can join them on Friday, February 15th for their date night event! It begins at 6 PM and you get a $5 discount on your lane rental fee!
SIP, SIP, HOORAY!
Any date night at the carriage is sure to be equally intimate and delicious, but why not make her swoon with their fresh flowers and a glass (or bottle) of wine? If you're not the wine type, don't count them out just yet! They also have several delicious beer options! Sidenote: Wine Fest 2019 is approaching fast, maybe a pair of tickets would be a nice touch to your Valentine's Day surprise! Click here to purchase Wine Fest Tickets!
LOVE CAN BE A LITTLE SCARY, TOO!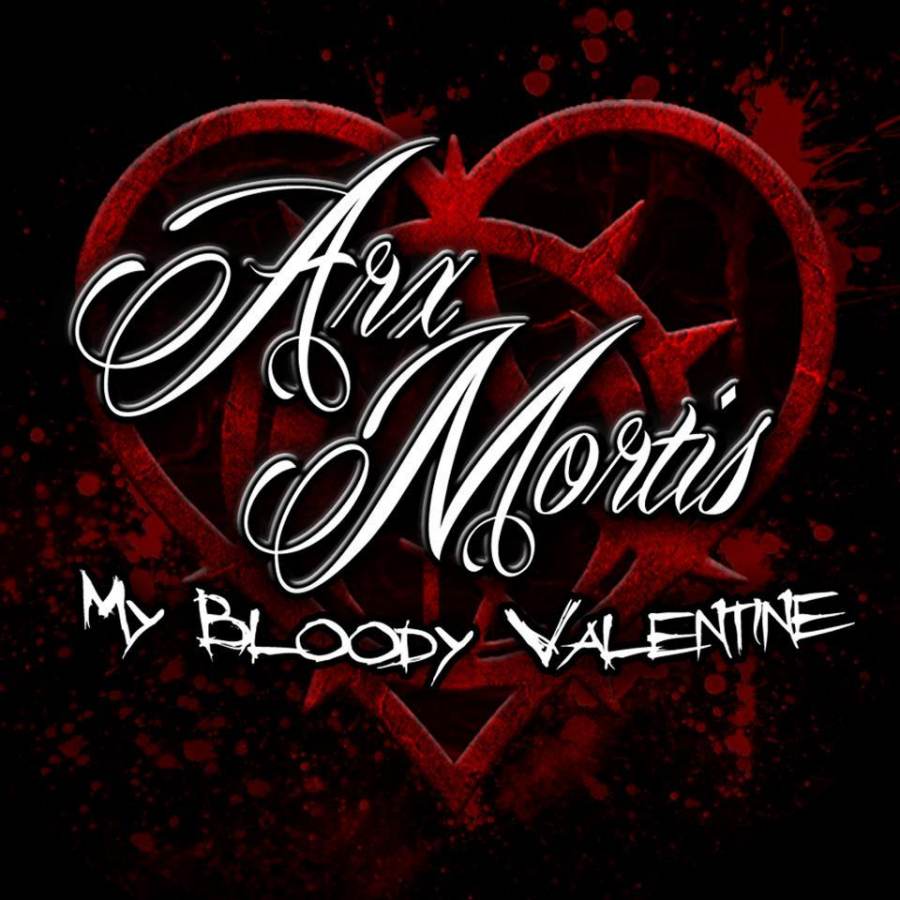 If you're looking for something off the beaten path, check out Arx Mortis' My Bloody Valentine event! This event is great for couples or groups of friends looking for something fun and different. Take a tour through our original 50,000 sq ft indoor haunted attraction with a Valentine twist. On February 14th, it will be a candlelight event! They will be open from 7PM-10PM. Arx Mortis will also be open on February 15th and 16th from 7PM-10PM if you miss it on Valentine's Day. For ticket purchase or more information, click here!
TRY SOMETHING NEW, PERHAPS!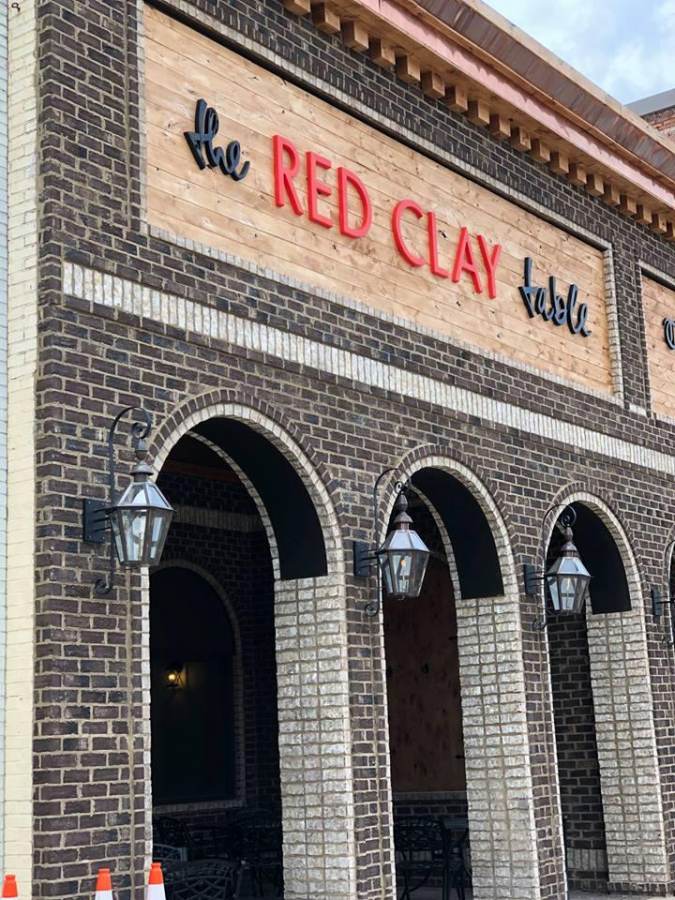 Check out The Red Clay Table in Downtown Sheffield for a special Valentine's Day Dinner. Dinner times for reservations are 5:30 PM and 7:30 PM. Dinner will be accompanied by live jazz music by David MacKay and Rob Malone. To RSVP call 256-320-5500 and when you call be ready with your selection of First course (soup or salad) and your entree choice of Chicken, Beef, or Halibut. Deadline for reservations is February 10th. Meal includes tea, sparkling cider & coffee.
COZY UP WITH SOME BUBBLY AT THE GUNRUNNER!
You can treat your Valentine to a romantic evening in the new GunRunner Boutique Hotel! On February 14th, there will be a champagne upgrade option in every room! It's a perfect opportunity to check out the GunRunner and all it has to offer! If you're feeling extra romantic, book a massage, facial or nail appointment downstairs at the Gallaher Spa!
BREAKFAST IN BED, ANYONE?
Another overnight stay option is the Romance Package at the Marriott Shoals Hotel and Spa! Their package includes a stay in a luxurious guest room, champagne and truffles upon arrival and breakfast buffet for two the next morning. Nothing says "love" like breakfast in bed and a massage, so maybe adding a trip to the spa would be the perfect accessory for your stay!